ReportGorilla pricing

No subscriptions or fixed charges

Pay only for the reports you want
Our Pay As You Go pricing works like this: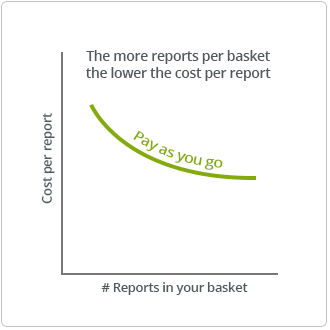 Base Price, $6.99 for the first report.
20% discount on the second report.
40% discount on the third and following reports.
Previews are FREE so you can always try before you buy!
Report Tokens for fast-track checkout
Get reports faster, cheaper and with less effort with report tokens..

You can buy report tokens in advance at a preferential price and exchange them for reports at checkout.
Custom report pricing is on a case-by-case basis as it depends on your specific requirements..
Tell us what you need