ReportGorilla Pricing
Only pay for what you need - from $3.49 per report
Pay As You Go or Report Tokens. Choose what works best for you.

Pay As You Go offers total flexibility and minimum commitment

Report Tokens get you the lowest cost per report and faster check-out
Report tokens are perfect for high volume users and for infrequent users too.
Tokens don't expire, so you can buy them at the lowest rates and use them when you need them.
ReportGorilla is "infrequent user friendly". No subscription. Pay only for what you use.
Pricing for standard reports
Pay as you go
No subscription
Complete flexibility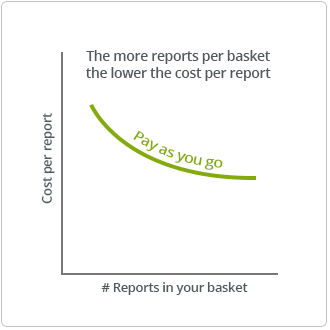 $6.99 for the 1st report
20% discount on the 2nd report
40% discount on the 3rd + reports
Using Report Tokens
Superfast checkout
Lowest cost per report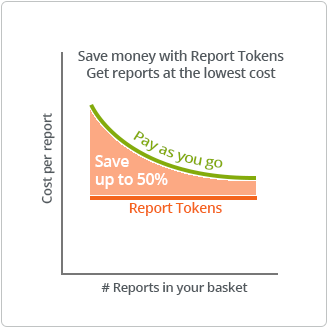 Pay for reports with tokens
Unused tokens do not expire
Cost per report as low as $3.49
Buy report tokens here


Pricing for our Services
We create reporting solutions that are customised to your business needs.
Help us understand what you're looking for and we'll come back to you with ideas and suggestions.
Let's find a solution that suits you - It's FREE to ask
Automated Assessments

Customised & Automated Reports

Reporting Portals

Survey Services

Tell us what you're looking for
&nbsp or get in touch via chat